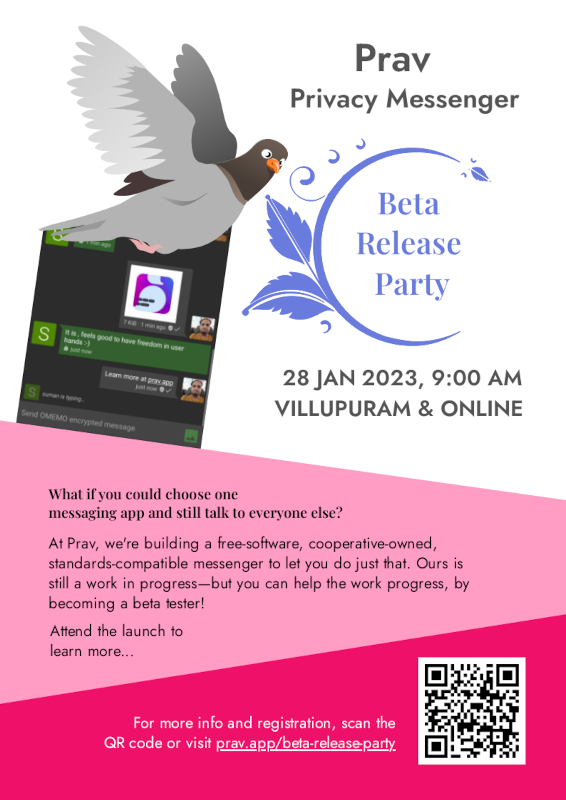 We have an initial version of Prav app ready. It is still work in progress. We are inviting people to test and give us feedback during our private beta release party on 28 January 2023 during the event MiniDebConf 23. We will give free invites for prav accounts to people who are interested in trying out our app.
Thanks to VGLUG for providing us the venue for the event.
Disclaimer: Beta invite is valid only for one year and there is no guarantee for storage of your data. We will clean the database if required.


Note: Registrations for the physical event are closed.
Please fill the form below to get the beta invite.
Translation of event poster